One of my favorite YouTubers, Casey Neistat posted a video this week that resonated with me. Casey was talking about change and how it can affect us. While Casey was discussing the change coming about in his family, what he said at the end of his video hit me like a ton of bricks.
"While it's natural to be scared of change, you should never let that fear keeping you from making changes."
Casey Neistat
Over the past year, I have gone through a tremendous amount of change in my professional life. After working as the Webmaster for UT Tyler for almost 18 years, my time at the university is coming to an end in a few weeks.
When I learned about a year ago that I may be leaving UT Tyler in 2018, I knew I could take my SEO, Web operations and social media skills with me along with my 25 years of experience. But the decision "where to go" has been the hardest decision I've made in a long time.
I soon realized how fortunate I am that my skillset as a digital marketing strategist and consultant is one of the most sought-after in the Web industry. Was I just granted an unforeseen favor? The internet is full of articles about the benefits of careers in digital marketing.
After learning about the change coming my way, my self-esteem was crushed and I had lost my confidence. My world as I knew it with my work family was coming to an end.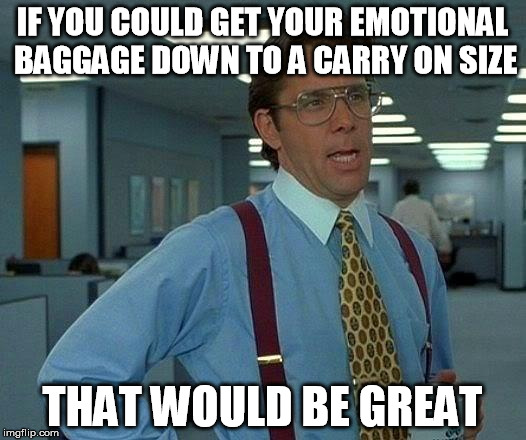 It took a while, but eventually, I tossed away the emotional baggage which was crucial in moving forward. I can't thank my friends and family enough for allowing me to release my pent-up frustration and anxiety.
I spent the next few months building up my skills, researching and learning, earning my certifications and networking with the Digital Marketing industry.
I researched how I could work from home doing what I love. Helping businesses grow their websites, SEO, social media, and digital marketing. There is a LOT of information out there. I would like to share with you the companies I have found to be the most beneficial for me so far.
Below are a few other sites to check out. I would love to hear from you. If you are a freelancer or dIgital marketer, how are you building your business? What have you gone through? What works, what doesn't?
On YouTube, I am learning a lot refreshing my skills from Jordan Steem aka Cereal Entrepreneur. I've watched almost all of his Digital Marketing videos and look forward to signing up for his Digital Marketing classes.
I am excited about my future. I am actively taking action, developing a plan and asking for advice along the way. To sum up, where I am now, I am happy. I am no longer afraid of change. I am confident. I am proud. I am highly skilled in digital marketing. I am an entrepreneur!
Thank you so much to all my best friends at work and family who have listened to me over the past year through my fears and anxiety. You have truly helped me get to through this change and helped me get to where I am today and where I will be tomorrow.
Robin
Robinette Kelly is a dynamic digital marketer and industry leader with over 25th year of experience driving digital success.